About
Prairie IT Services Ltd.
Your Technology Partner
At Prairie IT Services we strive to bring enterprise level tech support and technology services, with small town charm and care. We take the time to get to know each of our clients. To us you're not just another number on the sheet, you're Peggy, Jackie, Peter, and Rob.
We understand that, without the satisfaction of our clientele, we wouldn't be in business. We don't and won't lock our clients into long term contracts. Why should you be forced to stay with a company if you're not happy with the service provided?
There is no pressure, no gimmicks, no intimidation. Just good quality service with a smile and a name you can trust!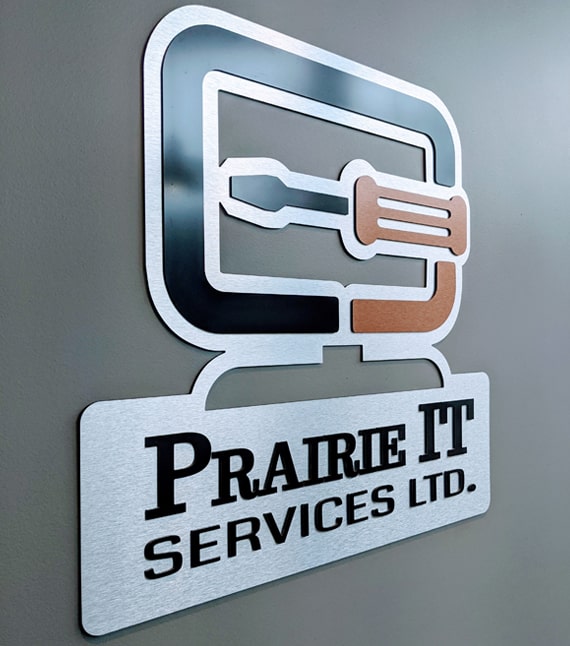 Reasons to Select Us
List of
Services

Our Managed IT Service is like having your own in-house IT team at a fraction of the cost. With fast, friendly, and reliable service, we make sure that your operations never grind to a halt!
Read More →

We take care of more than just computers and networks. We can take care of all your website and hosting needs! Web Design, Domain Registration, DNS Management, Web Hosting, and more, we do it all. Why deal with multiple sources when you can consolidate them all with us?!
Read More →

Whether you want to run your whole operation in the cloud or need something as simple as an offsite backup, we have a cloud computing solution that will fit. Everything from Microsoft 365 to Cloud Disaster Recovery options.
Read More →










Excellent service and product from Prairie IT! We needed to upgrade our phone system and Les & Brad came in and inspected our existing system and asked what we were looking for as well as provided us with their recommendations. Also they handled everything with our local carrier, so we did not have to be the middle man. There was so much flexibility with the new system and very simple to use. We were thrilled with the whole experience!
Ken Poirier and Kevin Roziere
Partners, Westside Plumbing and Heating
We've been very happy with Prairie IT Services Ltd. We've faced many challenges and had many questions for them, and they went above and beyond to help us out. Highly recommended for anything IT related - thanks SO much Brad and Les!
Crystal D. Buhler, CPA, CGA, CIRP, LIT
Owner, C. Buhler & Associates
I'm proud to acknowledge that Brad has looked after our firm's IT needs and helped us grow for many years, and we are very pleased to look to the future and continue to grow with Prairie IT. If your personal residence and/or your business are looking for quality IT support, products or service, I would strongly encourage contacting Prairie IT Services Ltd. You'll be glad you did!
Garnet McBurney
President, Venture Accounting Group
The customer service provided by Prairie IT is exceptional, they make themselves available for us when we need assistance immediately. They provide extensive support and will go above and beyond to ensure our equipment are working effectively. The recommendations they have provided to us have always been reasonable. Brad and Les ensure that our IT requests are being handled promptly, and their flexibility getting the work done offers little to no disruptions of our day to day operations.
Gino Mallari
HR Manager, Lifes Journey Inc.
Les was a pleasure to work with! Quick at responding emails and got the job done right. Very professional and efficient. We'll definitely be using Prairie IT Services in the future.
Anna and Mark Donohoe
Owners, Malarky Farms
Prairie IT's prompt response to critical issues has been invaluable. Prairie IT Services has taken the time to understand our business and have exceeded our expectations for both service and support.
Wade Davidson
Owner Operator, Westman Security & Automation Ltd.
Les and Brad your performance has been amazing since we been working with you. It is a true testament to your management and teamwork skills that you met everything we looked for. All of us here at New Hope Health Centre want to let you know how much we appreciated your help.
Lisa Davie
Head Boss Lady, New Hope Health Centre
Prairie IT, Brad and Les, have been great to work with. Their help in getting our internet and Wi-Fi working throughout our buildings has made all our staff very happy. We can count on them for a quick response to our questions or service needs.
Donna McIntosh
Mid-Man Farms Ltd.
These guys are ABSOLUTELY FANTASTIC!! In a world where customer service seems to have fallen by the way side, it is incredibly refreshing to work with someone that cares about his clientele! They are always very fast to respond to questions or concerns and I haven't come across a problem yet that they can't fix!!
Kevin Buhler
Get A Free Business Consultation!
Contact us for a no hassle, no sales pressure consultation!
We will work with you to make sure you're getting the best service or options for your needs!